Home-schooling: A
Modern
Approach
Lifestyle
Following school closures, home schooling has been thrust into the spotlight. Families have embraced home schooling in different ways – from parent-led lessons, to online schools, to bespoke curriculums delivered by qualified teachers. This year has been an opportunity for parents to reflect and consider "what do I want for my child's education?".
Redefining Education
In the last five years, the home schooling landscape has changed. A growing number of forward-thinking parents are joining the home school community not because they reject conventional schooling, but because they want more from it. They want their child to be inspired and engaged in lessons, they want them to understand how their learning relates to the world around them, they want to take learning outside, or they want to travel internationally as "world schoolers". These families are changing what it means to be home schooled and redefining the purpose of education.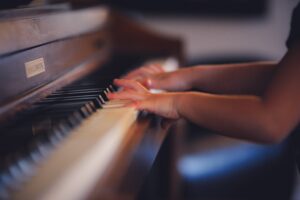 We believe that education is about more than teaching to test. We know that school doesn't work for everyone. For children who are talented in sports, art, or music, or who require extra academic support or challenge, school doesn't bring out their best.
An alternative to Independent schools
"Recently, the home schooling landscape has been transformed. It now offers an education which goes beyond the national curriculum – equipping students with the skills to become leaders in Politics, Business and Technology," remarks Tatler. "Many of these families told us they see professional home schooling as a 'preferable alternative' to top independent schools," states The Good Schools Guide. The Telegraph reported, "[There are] a growing number of wealthy parents turning to a new, elite form of home schooling, which promises to bring a "mini private school" into the family home…They want a tailored education designed to "future proof" their sons and daughters."
At SILKS, we have partnered with a team of inspiring academics who are able to offer our clients a personalised and flexible solution to education. As well as offering academic subjects, the team is also able to teach valuable workplace skills including entrepreneurship, problem solving, resilience and innovation. Students are engaged in lessons by linking the national curriculum to current affairs and equip them with the skills to achieve their academic potential. They perform excellently in GCSE and A Level exams, and enjoy more success at leading universities.
For more information and to speak to our education consultants, please contact SILKS on 01372 469378 | info@silksluxurylifestyle.co.uk