Hosting the
Perfect
Easter Gathering
Events
,
Lifestyle
We love nothing more than Spring! The pure joy of lighter and fresher days, the slight increase in day light, and taking that step closer to summer. If you are hosting an Easter gathering this year, now may be time to start planning your celebrations. It's the ideal way to show off your creativity and hosting skills. It doesn't matter if you're organising a laid back brunch with friends, or a family friendly Easter egg theme, we have Easter décor inspiration to cover all bases.
Keeping with Tradition
Mention 'Easter' and most people automatically think of 'bunnies'. It's a classic theme that will satisfy any younger guests that may be attending, and one in which can be incorporated into any Easter egg hunts in and around the home.
Take it Outside
Make the most of the brighter (and hopefully warmer) days and take your celebration al fresco. Find a cosy area outside, and the natural backdrop will allow you to keep your tablescape simplistic.
Beyond Bunnies
Add a colour pop to your table by using a vibrant colour to wow your guests. Try sticking to one main colour and introduce different textures through a mixture of crockery. For added character, experiment with mixing linen patterns.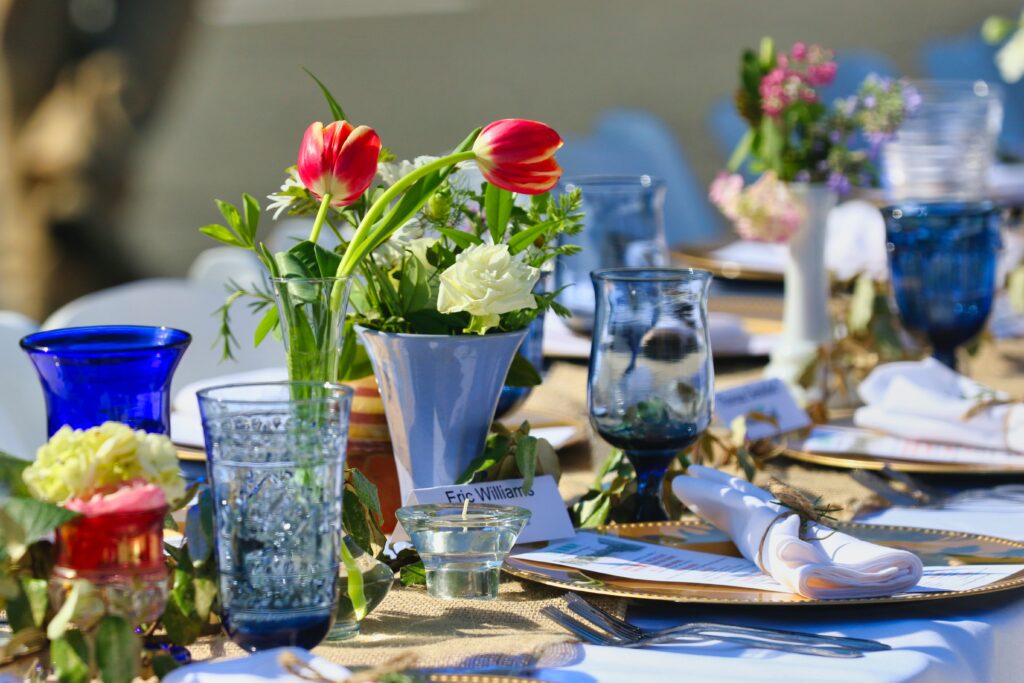 On Trend
Cabbage and lettuce inspired crockery have seen a resurgence as of late. The vegetables reflect the freshness of the new season and allows the food to be the centre stage. Use white linen and crockery to help layer the table and use gentle flowers and place settings to complement.
Perfect Pastels
Let the dessert do the talking. Instead of having flowers as the main centre piece, why not let the dessert take centre stage. You can decorate your table around it and it will instantly become a talking point for guests.
Whether you are hosting an Easter gathering with a small number of family and friends, or a more elaborate affair, our in house Event Planners are here to help. We can take care every detail of the special occasion, and allow you to be a guest at your own event.
Don't hesitate to contact us to find out more – info@silksluxurylifestyle.co.uk | 01372 469 378