Make
Memories
this Father's Day
Lifestyle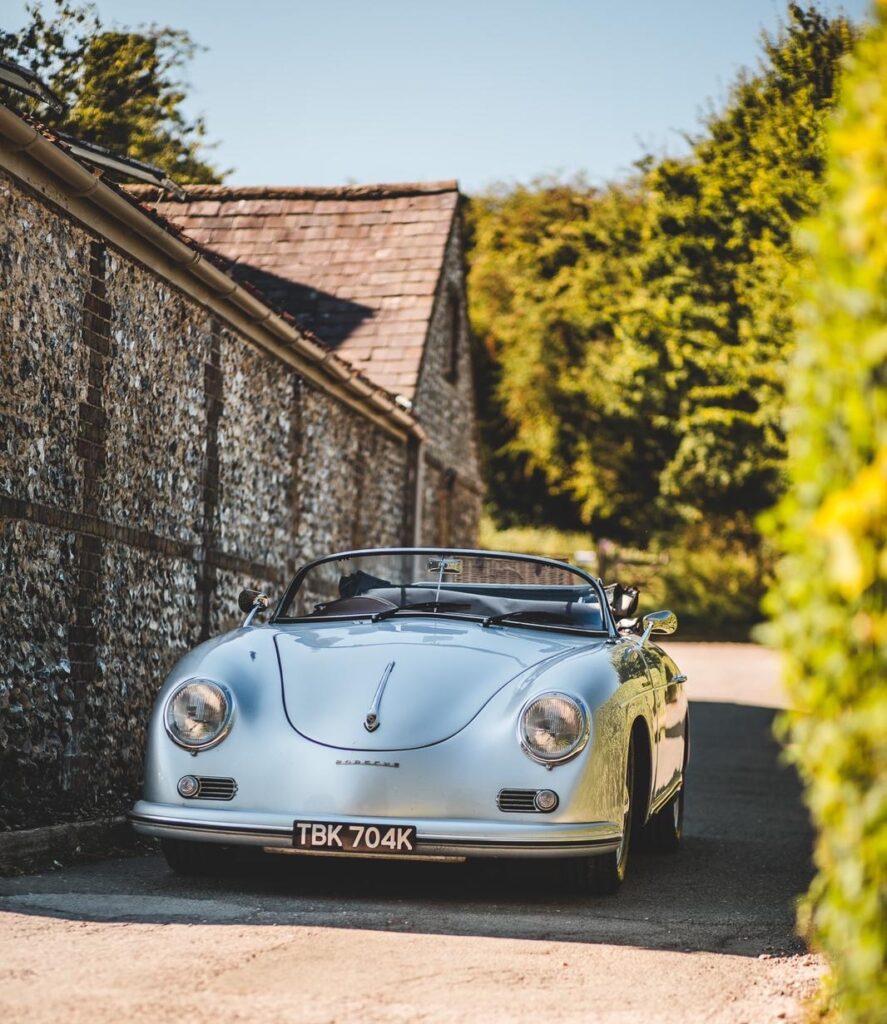 Finding interesting and luxury gifts for the men and significant fatherly figures in your life can be a tricky task. So this year, if you're looking for unique Father's Day experiences, why not make memories together. We have partnered with a classic car self-drive specialist who is able to offer our clients the enviable chance to drive a vintage Porsche 356a Speedster from the 1960s. The iconic 2-seater sports car was a classic from its era and made famous by the likes of James Dean, Steve McQueen and other Hollywood royalty.
This car is presented in Hollywood silver with ox blood red leather interior and carpets and a black mohair convertible roof. And the four speed short shift manual gearbox is linked to a punchy 1.8 ltr air-cooled engine.
Once you have enjoyed driving through scenic routes throughout Surrey and the South East, there will be a reserved car parking space ready and waiting at the Bingham Hotel, Richmond. A member of the team will then deliver your luxury picnic which you can enjoy within the grounds of the hotel, or on the bank of the Thames.
To book your classic car experience, or to discuss other unique Father's Day experiences, please contact us.